Market Update: Rates Rise; New Home Sales, Pending Home Sales Coming Up This Week
Blog posted On March 21, 2022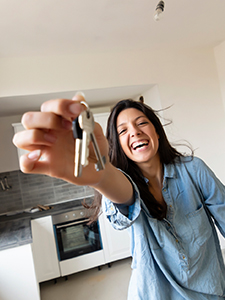 Mortgage rates trended up for last week, largely due to the Federal Reserve's rate hike announcement. In its March meeting, the Federal Open Market Committee (FOMC) voted to hike the benchmark interest rate by 25 basis points, or 0.25%. While this hike was largely expected, the rate hike projections for the rest of the year were not. The new forecast projected seven rate hikes in 2022.
This week, there are two big housing reports scheduled for release. On Wednesday, the new home sales report is scheduled for release, and on Friday, the pending home sales report will come out.
The new home sales report tracks the sales of newly constructed homes and accounts for about 10% of total residential real estate transactions. In January, new home sales took a dip, falling by 4.5% month-over-month to a seasonally adjusted annual rate of 801,000. Some factors could include the rise in Covid cases caused by the Delta variant, and limited housing supply.
The pending home sales index tracks changes in the number of homes that are under contract but not yet closed. In January, pending home sales dipped 5.7%. Every region in the U.S. saw decreases in contract signings except for the West. "With inventory at an all-time low, buyers are still having a difficult time finding a home," said Lawrence Yun, chief economist of the National Association of REALTORS®.
With mortgage rates on the rise, home buyer competition could ease, home prices could cool, and home inventory could increase. Plus, there are several loan options that can be great financial advantages in a rising rate environment, such as the All In One Loan™. To learn more about our mortgage product menu, contact us today.
Sources: Bloomberg, Census.gov, Mortgage News Daily, NAR