Investment Homeowners to Profit from Sky-High Rent Prices, Remote Work Opportunities
Blog posted On October 18, 2022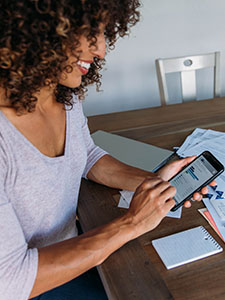 Investment homeowners are in for a profitable year in 2023. The past two years have been a whirlwind – from the pandemic cooling to the hottest market in decades. Now, rent prices are skyrocketing, more people have the flexibility to work remotely, and investment homeowners are reaping the benefits. And even more good news is in the queue for next year.
Short-term rentals are on the rise
The pandemic hampered the short-term rental market in 2020 and 2021. In 2022, the short term rental market has since been recovering – largely due to the return to travel and loosening restrictions. In fact, the monthly travel expenditure surpassed prepandemic levels earlier this year. As more people ramp up their travel plans, the demand for AirBnbs and other shorter rentals will increase.
Growth in Long-Term AirBnb Rental Market
Even for longer-term rentals, the AirBnb market has piqued the interest of many. Certain professionals need temporary housing in various locations, for which they would typically look for month-to-month rentals. But more homeowners are putting their investment properties on AirBnb for longer availability than day-to-day or week-to-week durations. This strategy tends to have higher rental income for homeowners and allows for more predictability and stability than vacation rentals. With more people working remotely, more people are traveling to new locations for longer periods, which is driving up the growth of rental or vacation property income
Stronger Demand in Secondary and Tertiary Markets
An additional effect of remote work is the increased interest in suburban and rural properties. While most may look to purchase in these areas, it's also an opportunity for rural and suburban homeowners to optimize the rental potential of their home.
More options for investment property purchasers
As the ability to work remotely and the lasting effects of the pandemic continue to influence market trends like investment property opportunity, lenders will continue to adapt to those needs. Financing an investment property can be easier with products like our non-QM mortgages (including those for non-warrantable condos), and more:
PLS Program – In many cases, buyers of investment properties or second homes can get significantly better pricing on their purchase

ADU Financing – ADUs, or accessory dwelling units, are a great way to have a space that can be converted to an investment property without buying a completely new home

All In One Loan™ -- This unique line of credit can help you pay off your investment property mortgage faster, and earn profits quicker
With rental prices so high, now's your time to take advantage of an investment property. Let us know if you want to explore your options.
Sources: Think Realty